Camden-Wyoming Little League 
CLICK HERE - NEW BAT RULE GUIDELINE (JANUARY 1, 2018)

Challenger - Buddy Training Materials

Check out our new logo: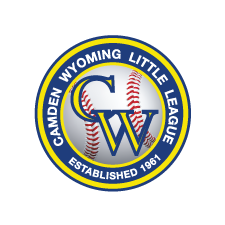 League Announcements:

SCOREKEEPERS CLINIC - April 10, 6pm (each team must have at least one representative attend)

Equipment needs: Glove and athletic clothes
Recommended Equipment: Helmet, cleats, batting gloves, uniform pants, legal bat.








***************************
Camden-Wyoming Little League is proud to present weather alerts .
Just text the keyword  cwll1961  to 84483 to start receiving messages when cancellations or alerts happen.

***************************